Head Instructor & Director
Lauren started her pole fitness journey in 2011 while looking for a fun way to get back in shape. With a background in figure skating and ballet, she was no stranger to fitness, however this presented a new and exciting challenge. A few months later she had fallen in love with the art of pole dance and after a year she completed her training to become an instructor.
In 2014 Lauren applied to compete in her first pole fitness competition. She traveled to Winnipeg to train with Canadian Pole Fitness Champion Tara Meyer and the experience inspired her to push herself to the next level. After a successful amateur season, she was motivated to grow as a pole athlete and compete at a higher level. Lauren loves performing and participates in competitions across North America on a regular basis.
Lauren specializes in flexibility training and is also an IBBFA certified barre instructor and a Registered Acrobatique AcroDance Instructor. She is the national organizer of Pole Theatre Canada and a Pole Sport Organization ambassador. She strives to share her passion for pole fitness with her students and inspire them to push themselves further than they ever thought possible.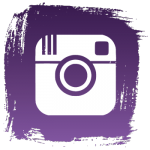 Follow Lauren on Instagram!
2014 Alberta Pole Fitness Amateur Champion
2014 Canadian Pole Fitness Amateur Finalist
2015 Alberta Pole Fitness Semi-Pro Champion
2015 Canadian Pole Fitness Semi-Pro Finalist
2016 Alberta Pole Fitness Semi-Pro 1st Runner Up
2016 PSO Northwest Pole Championship Level 4 Junior Champion
2017 Canadian Pole Fitness 1st Runner Up – Pole Art Division
2017 PSO Northwest Pole Championship Level 5 Exotic 1st Runner Up
Keyona was introduced to the sport of pole fitness in 2011. She immediately fell in love with the challenge that each class brought and the strong sense of community created by the instructors and other students.
With no prior dance experience and after many years of struggling through a back injury, Keyona never imagined she would compete in a pole fitness competition. With the support and encouragement from one of her best friends, Lauren Sarah, Keyona applied to compete in her first pole competition in 2015. She enjoyed the challenge of choreographing a routine and pushing her body to do things she never thought possible.
Keyona loves being a part of Team Embrace and is excited to continue growing as an athlete and instructor while supporting each student on their journey to wellness. While Keyona is no longer a resident instructor at Embrace, we are grateful to have her continue to teach workshops and specialty classes.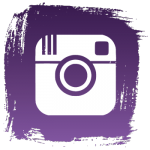 Follow Keyona on Instagram!
2015 Alberta Pole Fitness  Amateur 1st Runner Up
2015 Canadian Pole Fitness  Amateur Finalist
2016 North American Pole Dance Semi-Pro 2nd Runner Up
2018 PSO Northwest Pole Championship Level 4 2nd Runner Up
2018 PSO Northwest Pole Low Flow & Floorwork Level 4/5 1st Runner Up


Jade began pole dancing as a way to incorporate her gymnastics background while developing new skills. She quickly fell in love with the sport and exploring different movements while gaining strength.
Jade's two favourite things are food and fitness. She loves trying new and different activities, checking out local restaurants, and whipping something up in her kitchen with produce fresh from the farmer's market.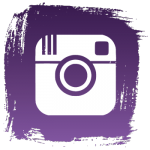 Follow Jade on Instagram!
Jenna started pole fitness in 2014 as a new way to explore her passion for dance. With a background in jazz, tap, ballet, and skating she was excited for a new challenge, and it didn't take long for pole fitness to become her new obsession. After competing nationally in 2016 and attending Pole Expo, she is more passionate about the encouraging nature of the pole community than ever.
Jenna specializes in barre, stretch, and Burlesque fitness and is thrilled to be sharing her various style backgrounds with others. She is passionate about the Embrace team and encourages everyone to give this empowering sport a try, even if they have no formal fitness background.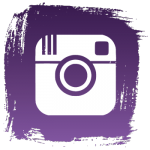 Follow Jenna on Instagram!
2016 Canadian Pole Fitness Doubles 2nd Runner Up