We are happy to announce some exciting new changes this summer!
A new session is starting on August 14th. Check out our Class Schedule or download a pdf version here:
Class Schedule Aug-Sep 2016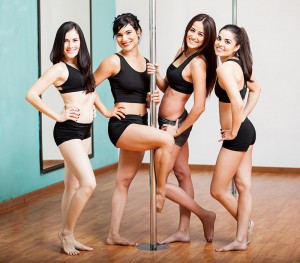 Level 1 Pole Fitness classes are now available at a reduced rate of $80.00 for a 4 week session. Try pole dancing at an affordable rate! We are also offering an Intro to Pole Fitness Class for only $25.00 on Friday, August 12th at 6:00 pm. In this one-hour trial class includes a warm-up, pole lesson, and a sneak peek into Level 1.
We know how busy our students are and strive to provide the best options for fitting pole fitness into your schedule. Our Pole Fitness classes have been shortened to 4 week session to allow greater flexibility for students.
Introducing our brand new class Pole Art! In this 4 week session you will learn a choreographed routine with an emphasis on artistry; not the big tricks. Embrace your artistic side and put the "dance" in pole dance!
Sign Up Today! If you have any questions or concerns, please contact lauren@embracepoleart.com