We are excited to announce our new photo contest:
EMBRACE THE POLE BRUISES!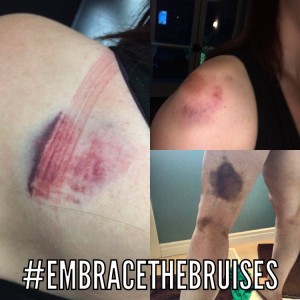 Pole kisses are those little badges of honour we get from learning a new trick. We want you to show them off and be proud of how hard you worked to get them.
Here's how the contest works:
Take photos of your beautiful pole kisses and post them on Facebook, Twitter, and/or Instagram.
Tag @embracepoleart and use the hashtag #EmbraceTheBruises
Follow the Embrace team on Instagram: @embracepoleart @laurensarahpole @keyonajoline @jadedeepole @jennbie_dahl @lecttorr
Be entered to win cool prizes!
This contest is open to everyone so bring on the pole bruises!