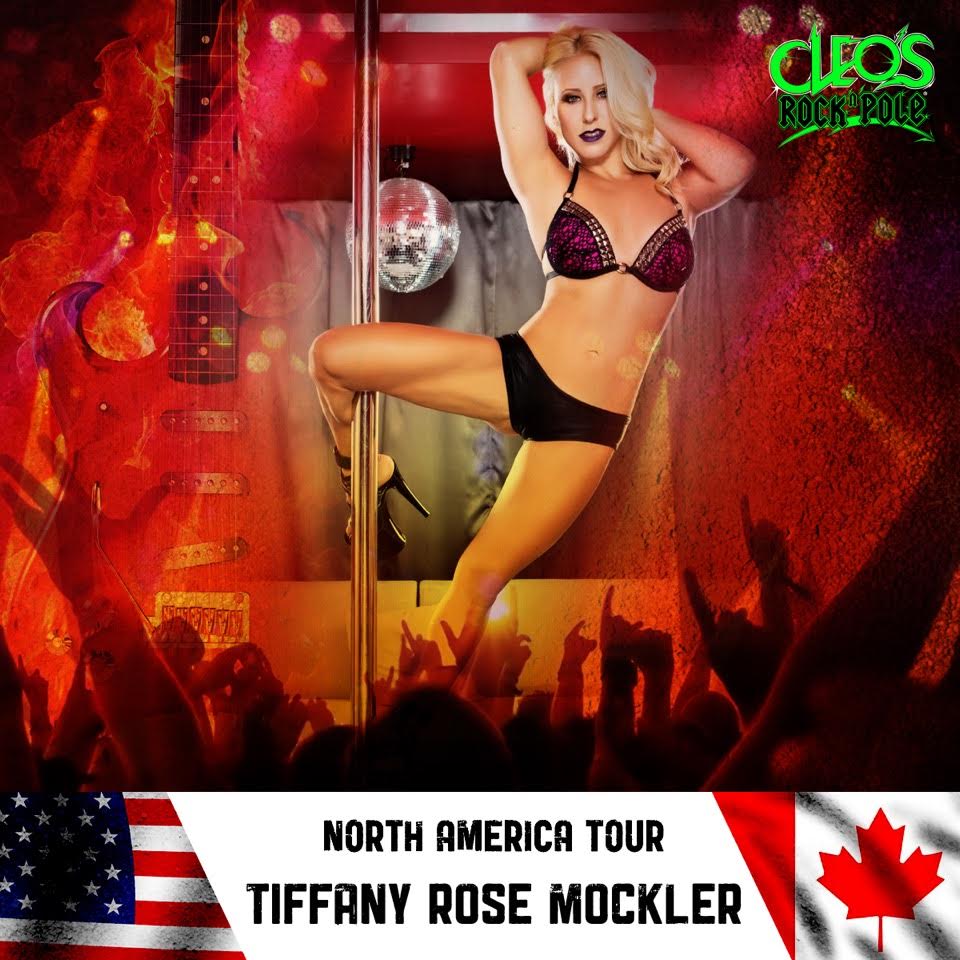 Tiffany Rose is coming to Embrace!
Embrace is thrilled to be hosting Tiffany Rose Mockler on April 10-11, 2017. Tiffany is offering 4 fabulous workshops and is available for private bookings. Workshops and private lessons are open to any pole enthusiast!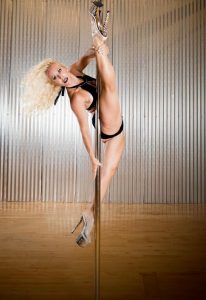 Monday, April 10, 2017
6:00 pm – 7:00 pm Beginner Spin Pole – $65.00
7:15 pm – 8:45 pm Slow & Sultry – $75.00
Tuesday, April 11, 2017
6:00 pm – 7:30 pm Fake It 'til Ya Make It – $75.00
7:45 pm – 9:15 pm Dynamic Tricks and Transitions – $75.00
Full descriptions of each workshop are listed below. Join our Facebook event to keep up to date on workshop information.
Sign up here or download our mobile app for iPhone or Android.
Private bookings are available during the day on April 11, 2017. Contact us to book your private or semi-private lesson.
60 minute private lessons:
1 student – $150.00
2 students – $90.00/student
3 students – $75.00/student
Beginner Spin Pole
Learn to move with poise and grace on this spinning apparatus. We will break down the science of moving safely and efficiently on spin pole to unlock the secrets for controlling it. Great for beginner pole dancers or intermediates who want more help in this area. No prerequisites!
Slow & Sultry
This mixed level class is good for beginners to advanced level dancers. It is a return to beautiful, traditional pole. Movements are sexier and more sensual. The warm up will be in heels and have the lights low. The class will focus on across the floor work, torrid floor work, and lower third work on the pole. This sultry class is a fun way to work on better extension, active flexibility, and joint mobility. It cultivates slow, slithering motion and transitions for flawless, effortless-looking movement. Please bring heels and leg warmers/knee pads.
Fake It 'til Ya Make It
This workshop is a beginner to intermediate class that focuses on trick and transitions that look swift or difficult but are actually deceivingly simple. This is a great way for dancers to add accents and drama to any piece. All work is done on static pole.
Dynamic Tricks and Transitions
This intermediate to advanced workshop is focused on crowd pleasing, fierce transitions and tricks. This one is meant to give your audience goosebumps when you perform. Learn how to safely move with power from moves on to off the pole and vice versa! Pole dancers should have a strong ayesha and aerial invert for this class.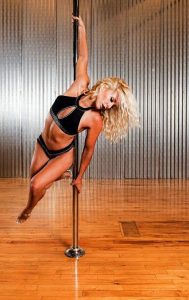 About Tiffany Rose
Tiffany Rose Mockler has dedicated her entire life to combining art with human performance. She is a former U.S. National Team Member for Synchronized Swimming and has competed, taught, and performed globally since the age of fifteen. Her love of music, human movement, and dance led her to discover pole dance. She fell deeply for this beautiful art form.
Along with many other titles, she is now the 2016 Miss Pole Dance America Troupe Winner as well as the 2016 Silver Medalist for the Pole Championship Series Arnold Festival. Also, being a firecracker and a crowd pleaser, she was the 2014 "People's Choice Award Winner" for the Queen Mary Pole Dance Championship. Tiffany Rose currently teaches at studios all over California, including world renowned The Vertitude in Los Angeles, as well as being an Online Instructor for "Cleo's Rock 'n Pole". She is a cast member of "Tonya Kay's Pinup Pole Show" in Hollywood. She has performed at the Playboy Mansion, in television shows, and music videos.
Her love and knowledge of the human body and nutrition is where her highest passion lies. Tiffany Rose is a certified personal trainer with a specialty in Corrective Exercise. She holds certifications from the American Council of Exercise and the National Academy of Sports Medicine. She promotes the empowerment of women through plant based diets, sports, and Rock n' Roll!
Follow Tiffany Rose on Facebook and Instagram and get inspired!