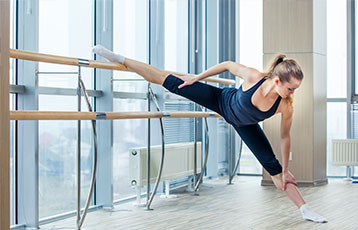 Meet your Fitness Goals in 2017 with our Fabulous Fitness Classes
At Embrace – Pole Art & Fitness, pole dancing is our major focus. But did you know that we also have amazing fitness classes? We believe well rounded training is important for any athlete and pole dancer. We've developed exciting classes to help you reach your fitness goals, prevent injuries, and improve your strength and flexibility.
Let us introduce you to our fantastic fitness classes: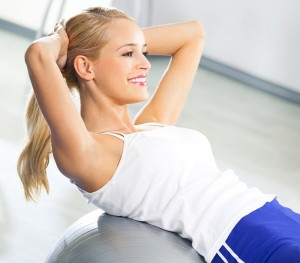 Stretch
No matter what your fitness goals are, stretching can improve your performance in physical activities and reduce your risk for injury. Our stretch classes will help increase your overall flexibility and are an ideal complement to any fitness regime. We have three different varieties of stretch classes:
Beginner Stretch is suitable for all levels of flexibility. You will be guided through basic stretch sequences to gradually increase the range of motion in your hips, legs, back, and shoulders. This class is perfect for students who are new to stretch, have limited mobility, or prefer less intense stretching.
Dancer's Stretch is a stretch class inspired by ballet movement. Students will utilize the barre to stretch, strengthen, and tone. An emphasis will be placed on building strength through your range of motion and using dynamic movement to increase flexibility.
Advanced Stretch is an intensive class for students wishing to push their flexibility to the next level. This class will include conditioning for advanced stretches and greater intensity of stretching. In addition to gaining flexibility, you will also develop basic contortion skills including balances, tricks, and acrobatic movements.
Barre
Barre is a full body workout that uses the principles of ballet to strengthen, tighten, and tone. Your IBBFA certified barre instructor will guide you through movements in the center, on the barre, and on the floor to build muscular endurance, improve your posture, and increase flexibility. No dance experience is required! This class will leave with your muscles burning and legs shaking!
Booty Boot Camp/Abs of Steel
Build that booty and get that 6 pack! This combo conditioning class targets your legs and abs, and is sure to make you sweat! Booty Boot Camp and Abs of Steel is the perfect way to kick-start your New Year's fitness goals.
Handstands and Balancing
In this class students will learn the fundamentals of handstands and balances. It will accommodate different skills levels as students review proper technique for getting into balances, proper fall technique, as well as handstands and balance variations. Skills taught will be modified based on previous skill level. Handstand technique is directly transferable to pole fitness and is a great full body workout.
Pole Calisthenics
Calisthenics use your body weight to gain muscle and functional strength. This class is the perfect complement to your pole fitness classes to build strength for more advanced tricks, and is open to all levels. Whether you're working on pole inversions, training for aerial tricks, or just want to improve your overall fitness, pole calisthenics will help you reach your goals.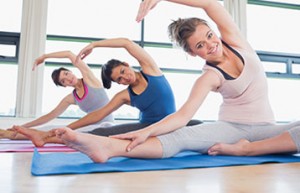 Fitness classes are available at the great drop-in rate of $15/class or purchase a 10 Class Pass for $100. All fitness classes are included in the All Access Membership.
See our full schedule and sign up online or on our new mobile app available for iPhone or Android.