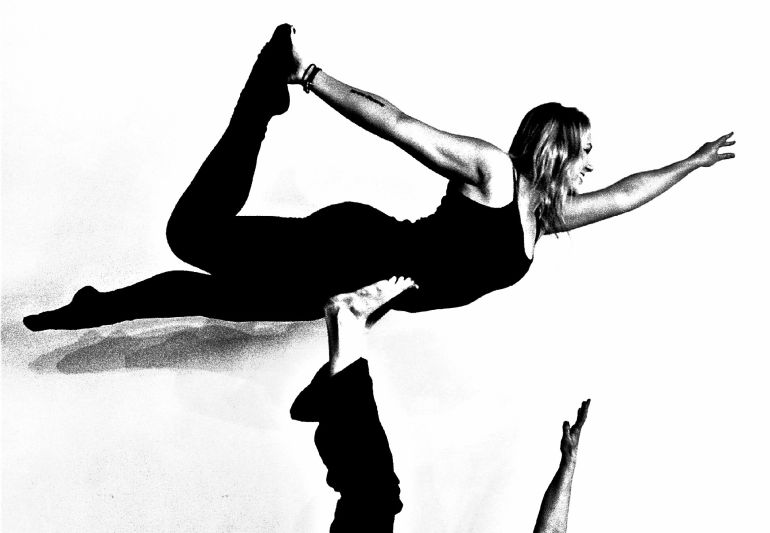 Embrace is excited to welcome back Solid Base Acro for a series of Acroyoga workshops!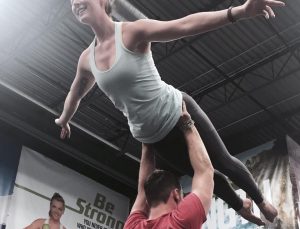 This progressive workshop introduces the foundations of a safe, expressive, Acroyoga practice. Begin by learning solid techniques including integration, alignment, communication in addition to basic therapeutics which will have you progressing safely and efficiently. The goal is to leave participants inspired to practice safely with confidence, creatively and compassionately…its to build community and trust, work hard, and have a blast.
Yoga experience and/or a background in dynamic movement based activities is an asset but not necessary.
You do not need a partner to attend this workshop.
Attend all three workshops at the discounted rate of $90!
Friday, March 24th 8:00 – 10:00 pm (Part 1) – Therapeutics and Massage
Price: $30
Wind down after a long week and prepare for all the fun you are going to have on the weekend with some therapeutics and Thai massage. Thai massage is performed laying down on a mat, fully clothed, and is very effective as it does not require a lot of strength or any oils, table etc. Participants partner up and are lead thru an easy to follow massage sequence and introductory therapeutics. Each participant will give and receive during this workshop
Saturday, March 25th 9:00 am – 12:00 pm (Part 2) – Advanced Acroyoga for Beginners
Price: $40
Learn the basics needed to practice easefuly while preventing injury. Emphasis is on the fundamentals, entries, dismounts, transitions, fun, and most importantly, what to do when things don't work out…safety is always the priority. Everyone will all have an opportunity to practice the roles of basing, flying and spotting because it's good to push yourself now and then— it builds compassion.
Bases develop skills to inspire confidence in the flyer, timing, initiation, and cooperation. Flyers learn expression and control, how to communicate what they need while remaining calm.
Saturday, March 25th 2:00 – 5:00 pm (Part 3) – Creative Process
Price: $40
"Creative Process" is a movement inspired workshop that stitches the base and flyer together with each breath, it is really what sets Montreal style Acroyoga apart. Learn to create flows and improvise on and off the mat as the lines between base and flyer blur.